Shri Ramdeo Singh, the popular labour leader of Hindalco, Renukoot, passed away

Public Lokpal
April 20, 2022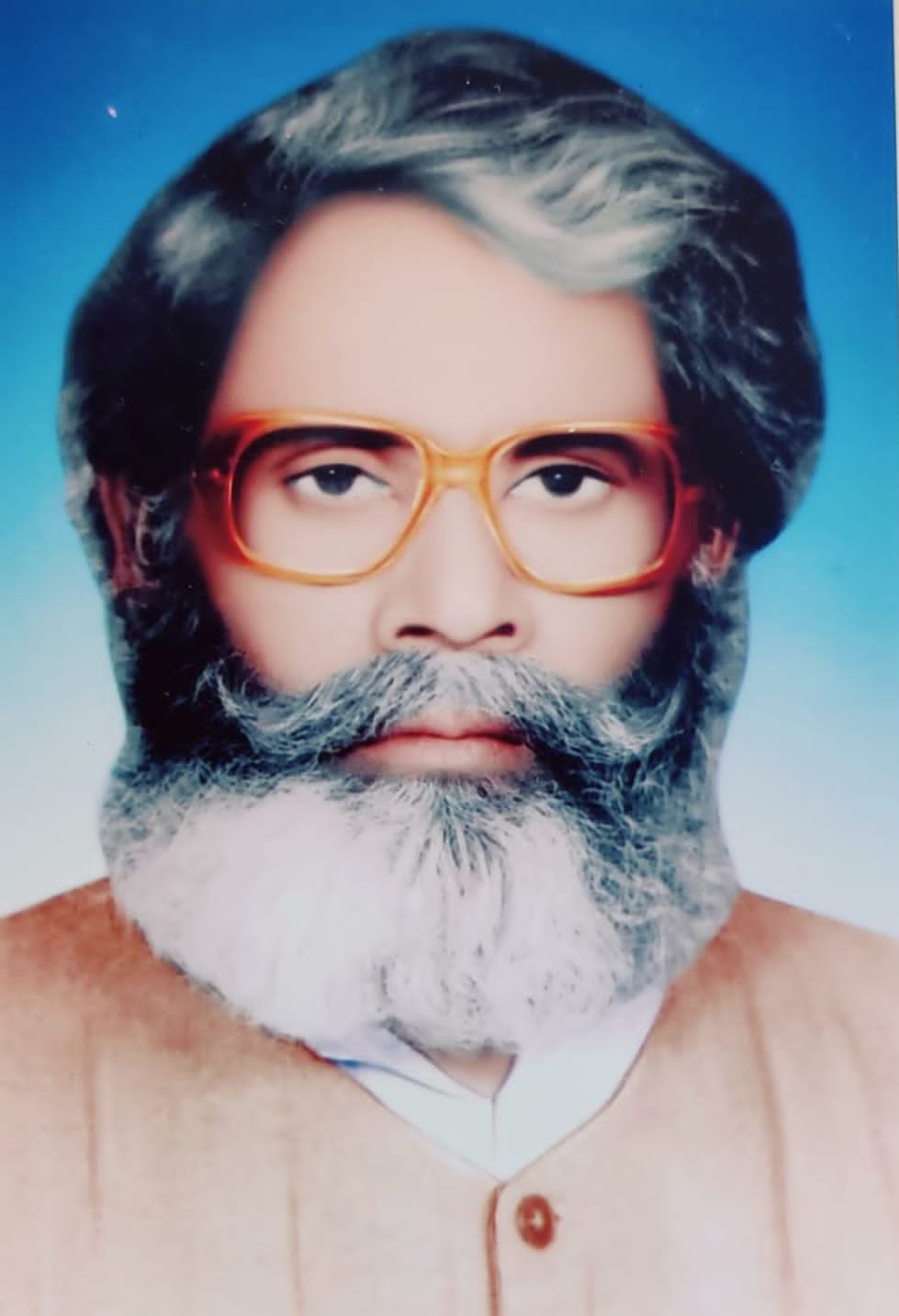 Shri Ramdeo Singh, the popular labour leader of Hindalco, Renukoot, passed away
---
Ramdeo Singh, the father of famous poet and journalist Manoj Bhawuk, was the popular labour leader of Hindalco, Renukoot. He is no more. He was 87 . He died on April 14, 2022. He was cremated the next day, the last rites were performed by his eldest son, Umesh Singh, on the cremation ground of Rihand Dam amid a large crowd of his relatives and well wishers.

In his memory his statue will be unveiled, a meeting and "Brahmbhoj" will be organised on April, 28 2022.
Manoj Bhawuk, his second son, turned sentimental and said, "Each one of us has to depart from this world but to live a life with moral strength and courage, to transform every challenge and tragedy into opportunity, to live undaunted and creatively is the real meaning of life."
It is a bliss that at the age of 87-88 a person shared and cared and bade the final good bye to the world in a peaceful way. He died in such a blissful state. Some month before his death he used to talk as his past is moving through his mind in a stream of consciousness: his past associations with the top personalities of the country such as Ram Manohar Lohia, George Fernandes, V. P. Singh, Chandrashekhar, Raj Nath Singh and others.
While remembering his late father Manoj Bhawuk could not resist his tears and further said , " Unfortunately, due to my busy schedule I could not devote much time to his care but my mother and my youngest brother, Dharmendra, served him like the proverbial Shravan Kumar!

Born on 8 October, 1935 in a small village (Kausad) Of Siwan district of Bihar Ramdeo Babu joined Hindalco at the age of 23-24. It was the largest factory in Asia. He was angry with the management when he witnessed the plight of the fellow workers in the Furnace where he was first appointed. Gradually, he emerged as the first labour leader of Hindalco. He had to pay a heavy price for that, in the process, he was jailed several times and eventually he was forced to leave his job. His struggle took shape of a nation-wide movement and attracted the attention of the then Prime Minister Lal Bahadur Shashtri, Lohia and JP. He lived for fourteen long years without a job, in penury, but could not stoop low before the Management. He lived a life of integrity and righteousness and died like a hero.

Late Ramdeo Babu was the political guru of one of the former chief ministers of UP, Ram Naresh Yadav. He was the embodiment of forthrightness, self-respect, honesty, bravery and fighting spirit that made him a great labour leader.